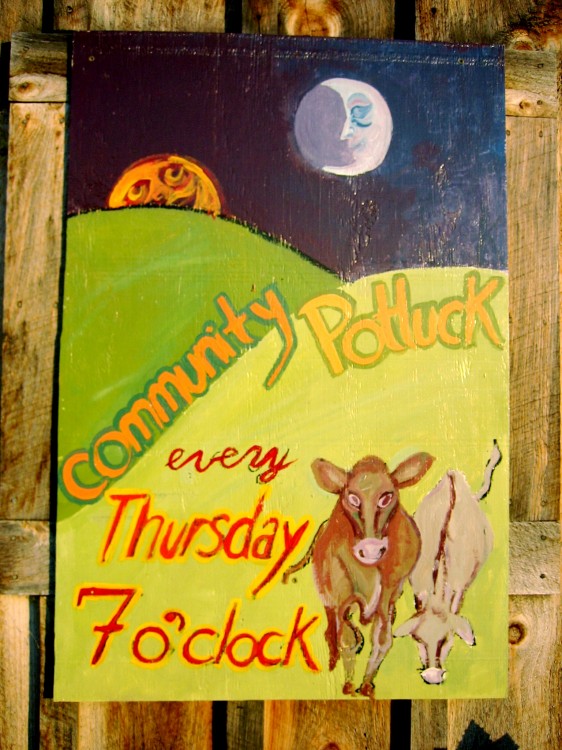 ***Unfortunately our weekly potluck is on hold due to the Covid19 pandemic. We look forward to gathering with our friends and community again when it is safe to do so. Stay healthy!***
Every Thursday night at 7:00pm the Cricket Creek staff hosts a potluck that is open to the entire community.  During the warm months, we eat outside on the front lawn of the yellow house.  In the cooler months we eat above the farm store (go in the store and up the steps to the right of the milk cooler).  Anyone and everyone is encouraged to join us.  The potlucks are generally quite small and intimate, and new folks are always welcome.  We ask that you try to bring a dish to share, but it is not necessary.  If you cannot bring any food, that is fine and your presence is still appreciated.
Please bring your own dish, utensils and glass.
We host these potlucks to give the community a chance to talk with the farmers and cheese makers at Cricket Creek and get to know the people who work here producing food.  It is a great opportunity to learn more about the farm and the people involved.
Check out this blog post by Madame Fromage who joined us for a summertime potluck.