Cricket Creek Farm is owned by mother and son duo Jude and Topher Sabot. Topher is our head farmer and oversees the business.
Each year we take on a new set of apprentices who come here for a year to learn, work, and play with us. All of us together make up a dynamic farm team. Visit our employment pages to learn more about opportunities here, including the apprenticeships.
Jude Sabot – Owner
Jude passed away peacefully on Sept. 19, 2023. Her many contributions to building and running Cricket Creek Farm will always be remembered. Read her obituary to learn a bit more about our Jude.
Jude moved to Williamstown with her husband and 4 children after living in England for 4 years, in Tanzania for 2 years and Washington DC for 10 years. While it was never in her life plan to be a farm owner/ manager and cheese maker, she found the challenge and the adventure very rewarding– and fun! She enjoyed working with our great group of employees and interns and interacting with customers and community.  Her passions were listening to music, being outside as much as possible, learning a new language, traveling, and spending time with family and friends.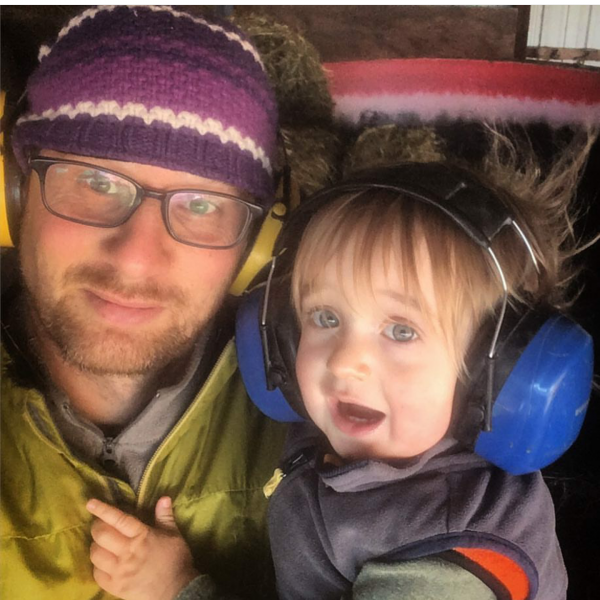 Topher Sabot – Owner/Head Farmer
Topher grew up in Williamstown on Oblong Rd, attending Mt. Greylock High School, and then Williams College. After several years out west, Topher returned to help manage Cricket Creek Farm and took over daily operations in 2009. Topher oversees all aspects of the business, but focuses his attention mostly on the dairy herd – cow health, breeding, forage etc. Topher is also the editor of FasterSkier.com, an online news source for Nordic Skiing. Topher loves the rolling hills, forests and fields of Williamstown, and when not working on the farm, can be found running or biking, hanging with his wife Jen and children, Charlie, Jasper, and Annabelle.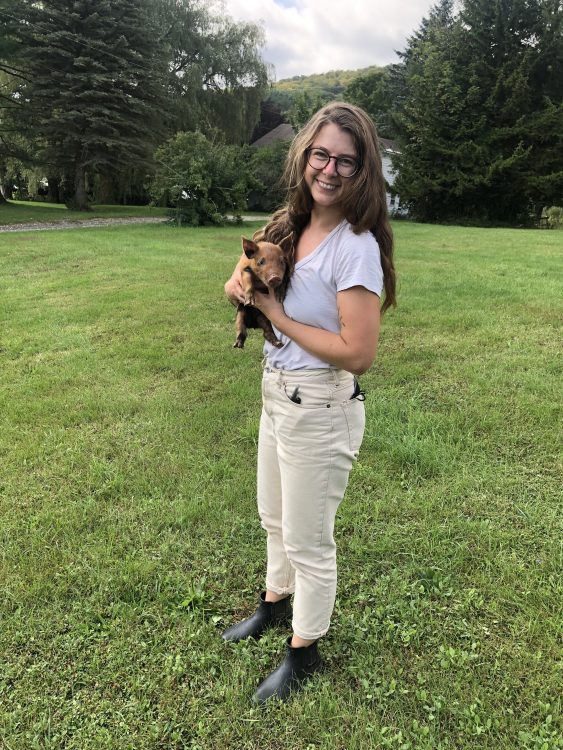 Anna Halpin-Healy – Senior Farm Manager for Business Operations
Anna "half" grew up in Williamstown — attending Williamstown Elementary for 4th grade and spending weekends and summers here for the last 20+ years. Her first job in high school was at a mom & pop sandwich shop in the New York City neighborhood of Morningside Heights and she's been hooked on building community through sharing good food ever since. Anna was completing her MBA at the University of Massachusetts – Amherst Isenberg School of Management when she joined our team in April 2021. She doesn't milk cows and she doesn't make cheese, but most everything else involved in making this business run has Anna's hand in it in some way. She has completed various CCF farm badges including Piglet Catching (pictured here), Basic Herding & Cattle Movement, and Calving Supervising. The heifers are her favorite animal crew on the farm and her favorite cheese is Maggie's Reserve.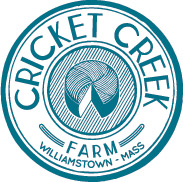 Jessica Erho – Farm Manager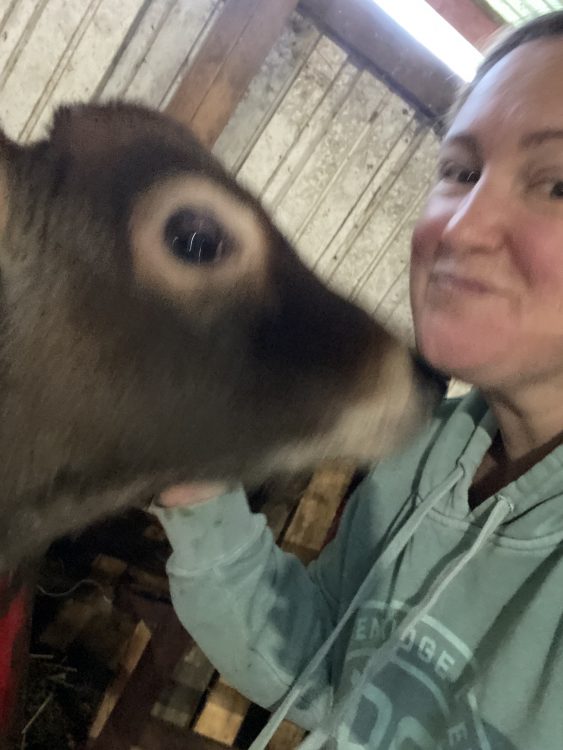 Jessi McFarland – Manager for Events, Marketing, and Compliance
Jessi has spent most of her existence exploring West Coast cultural enclaves, through unmarked alleyways, ghost towns, and unkept paths always on the lookout for hidden gems, culinary treats, and remarkable stories. As a career communicator and environmental advocate, she strives to live in an informed society that values compassion and environmental restoration over possession. A recent transplant to New England and to rural living she was attracted to Cricket Creek Farm immediately, not only because the cheese is some of the best she's ever tasted, but because of the sustainable practices and deep intention the farm takes, and the opportunity to learn and experience it firsthand…and because cow noses are the absolute best. Jessi is responsible for sharing cow noses and all the cool happenings at CCF with the world beyond and is working in the creamery to learn more about the cheese making process. Jessi is also the resident "person who understands cat stuff." Her favorite cheese is Maggie's Reserve.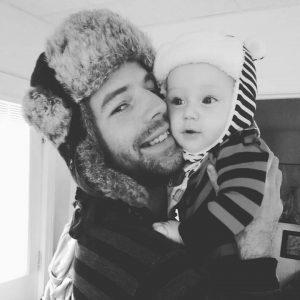 Damion Davis – Head Cheesemaker
Damion Davis comes to Cricket Creek with a lifelong background in farming. After a yearlong apprenticeship on a small goat homestead in western Maine and making cheese from extra milk in his downtime, the craft became an instant passion for him. Damion has spent the last decade making cheese full-time. From hand stretching mozzarella in Boston to running the oldest creamery in Maine, he loves to teach the art of cheese, and witness firsthand how a good wheel of cheese can bring community together. If you catch him outside of the creamery he is a passionate gardener and artist. He loves books, nature, and making memories with his wife Emilie and sons Ezra & Milo.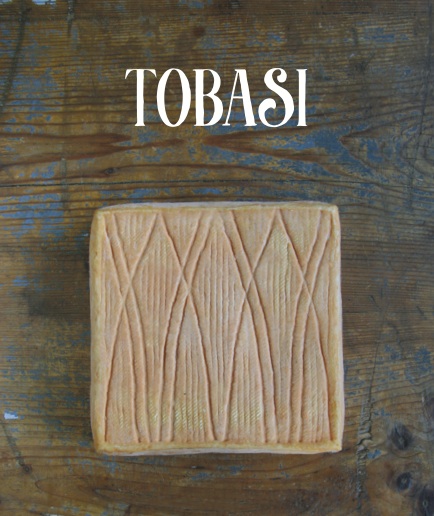 Creamery Crew – Cheese & Raw Milk
Jack C.
Emily G.
Chris L.
Elka L.
Elizabeth M.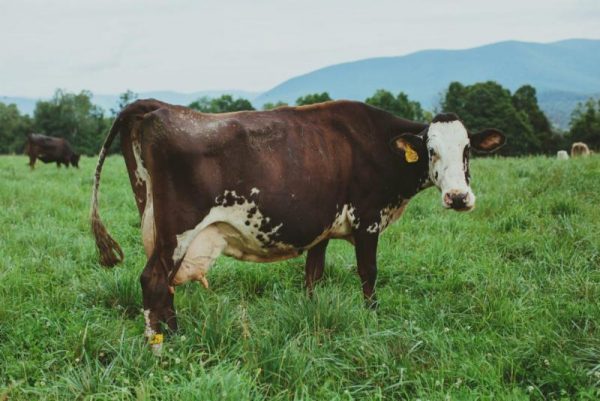 Farm Team – Animal Care & Milking*
Shaun R.
Phoebe S-L
*and occasional pig wrangling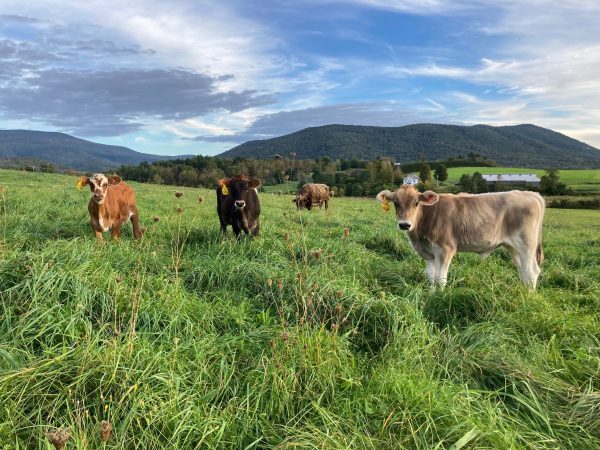 Farmers' Market Team
Sonya D.
Ryan S.
Along with: Anna HH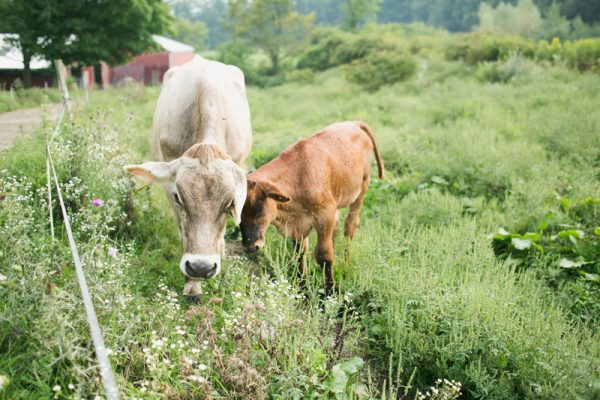 Numerous incredible volunteers & others who help to keep this farm alive & well!
Jamie, Julie, Michelle, Sarah, Katie, Yumi, Tom
Interested in volunteer opportunities at Cricket Creek Farm? Visit our Volunteering page to learn more!