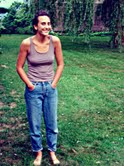 Hi all – Suzy here.  I wanted to take this blogging opportunity to share the various (gorgeous) faces of the farm.  I am grateful to work with some pretty spectacular people here at Cricket Creek.  Every day I feel lucky that I am surrounded by creative, hard-working, driven, and FUN folks.  What great people to spend my time with, to learn from and with.  Here's a bit about each one of them.  If you stop by the farm, please say hi to them – I promise they are nice and will say "hi" back!
Mike – handy, adaptable, practical, kind, resourceful. pumps up flat tires in the parking lot without being asked, and doesn't expect acknowledgement – he's just that giving.  likes to problem solve.  is a paint expert, and what he doesn't know, he definitely will find out.  drives a 25 year old station wagon with feathers, bark, and origami cranes on the dashboard.  before farming, he worked as a design drafter where he worked on steam turbine detail drawings.  last name is fox.
Casey – light-hearted, poised, imaginative, dynamic, positive.  has a boxer named Cudi who loves her dearly and yearns for her while she works.  she is from oklahoma and has lived in all sorts of states that I know little about.  has worked as a baker and concentrated on naturally leavened breads and specialty pastries.  carries a comfortable, upbeat demeanor with her.  knows the lyrics to any song that just happens to be playing.  has a readiness to learn and a lovely ease about her.
Paul – spirited, bold, devoted, earnest, giddy. studied art, and then realized his true love of cheese.  is a master cheese taster and describer.  dives in and takes initiative.  values education and taking on complex issues.  bonds with the tobasi late into the evening through wild molds, telepathy, and a roaring boom box.  sports a beard-net in the creamery.  it is amazing to dance with him – especially if there is a hula hoop involved.  has been described as part hobbit.  he knows more than he lets on.
Jamie – dedicated, ambitious, consistent, meticulous, attentive. she is famous 'round these parts – famous, and very well respected.  known for her lip-smacking baked goods and her kind eyes.  she can tell chickens apart with more accuracy than anyone I know.  has a vast apron collection.  likes to plan ahead.  she gives every question or issue her full consideration.  is the loving caregiver of a mule, a horse, a large dog, and a royal flock of fowl, including some very sexy roosters.
Nicole

 –  conscientious, driven, earnest, methodical, passionate.  spent some formative years in the pacific northwest, where she worked with the whole gamut of livestock.  was an exceptional mother to some weak little piglets here.  has an impressive commitment to health and wellness.  smiles very fully when discussing good food.  has a critical mind and a notable idealism.  has an openness to the world – absorbing theories, histories, practices.  you can tell she is on a quest – in a beautiful way.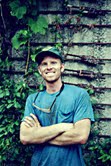 Matthew – deliberate, steady, industrious, sharp, humble.  has an amazing laugh – hearty and gentle.  inspires me to work harder.  has a strong ethical conscience.  doesn't let on his critical artistic judgement.  likes to hang out with the dairy cows at night, and sleep outside when it's cool.  primary form of communication with the dairy cows is whistling, which they respond to exceptionally well.  hates clichés and historical inaccuracies.  has an extensive knowledge of political, agricultural, and geographical history – but never flaunts.  when he isn't feeding, moving, or milking animals, he is likely oiling his leather boots, cooking up something delectable, sharpening knives, reading, or drinking his daily gallon of milk.  
Jenni

 – thorough, dependable, cultured, diligent, mature.  worked in the event planning industry for a decade before diving into cheese.  seems to have lots of connections to important people.  finds creative solutions to even the smallest issues.  goes to see all the stars at tanglewood, where she recently overcame her fear of E.T. she exudes mental clarity, sincerity, and sophistication.  doesn't judge, is very accepting.  she has an admirable focus while working, and sees tasks through to completion.  has a calming presence.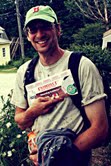 Topher
 – 
perceptive, patient, eloquent, thoughtful, charismatic.
  will go out of his way for you.  looks you in the eyes.  incredibly analytical.  has a special affinity for spreadsheets, meaningful calculations, and googledocs.  his playfulness is infectious and subtle humor brings a lightness to the farm.  empowers others.  is a phenomenal listener – won't ever cut you off.  apparently has a record-breaking collection of costumes, but doesn't wear them as much as he probably should.  you can tell his whereabouts by his dented orange water bottle.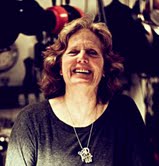 J
ude

 – worldly, maternal, sophisticated, sociable, generous.  is unbelievably giving.
has lived on multiple continents, and has so many stories to tell – all of which she tells
 with affection and immense inner light.  she truly comes alive to music.  if you start singin', you can count on her to sing along.  probably never imagined her life would take this turn, and she would become the proud owner of a 
place as successful, dynamic, and important as Cricket Creek Farm.  Thank you Jude!